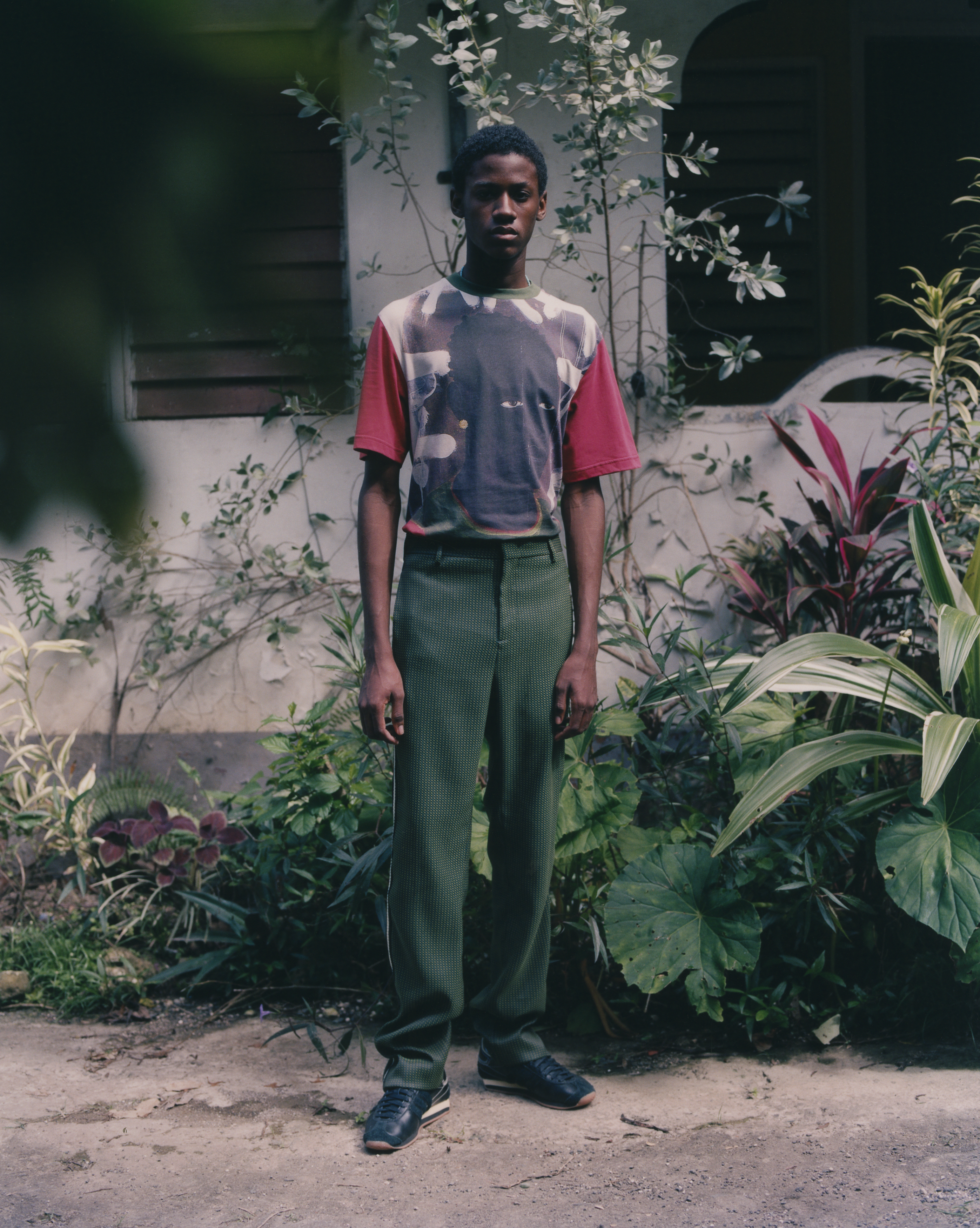 Sunlight Reverie
Tending to the yard under sky's azure glow - the pursuit of everything real and good, true and proper. The latest in the ongoing collaboration between Grace Wales Bonner and Jamaican filmmaker Jeano Edwards is an attempt to capture the importance of the Caribbean front yard and the tender gallantry of those devoted to its beauty. A practice with portraiture as its natural progression, a stylish expression deserving of documentation.

Sunlight Reverie is a photographic exploration of the front yard as a source of pride, an opportunity for showcasing, and celebrating personal style, but also the way towards shared life, towards togetherness. Pastel walls and ornate wrought-iron give way to the abundant green of the banana tree, and the bright pop of flowers in bloom. A space cultivated for the full enjoyment of others. A ritual ode to bountiful gatherings. Shot in the Portland Parish of North Eastern Jamaica, the photo story features Wales Bonner's Spring Summer 2022 collection "Volta Jazz.

Sunlight Reverie includes a soundscape (

Moonlight Reverie

) from South-London based musician CKTRL, where yard feelings and yard times are brought to life through bursts of melodic saxophone over. CKTRL is photographed by Jeano Edwards wearing Wales Bonner Autumn Winter 2022 Togetherness collection.
Flora


the winner,

not just baddest style

or baddest sound,

but victory

when the banana tree abounds.



the needs of the spirit

framed by pale blue,

light yellow,

sun hue.



in every portrait,

life born anew.



cameras strike

between comings and goings,

convivial moments

flash into view.



this is me now,

this my yard too.